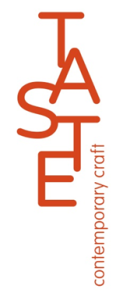 TASTE CONTEMPORARY CRAFT GENEVA
Taste Contemporary Craft is an annual celebration of the best in international contemporary craft.
Taste embraces international contemporary craft from cutting-edge design to its crossover with fine art and will include the disciplines of ceramics, glass, metal, textile and wood.
Taste is an innovative, curated exhibition championing a broad selection of craft disciplines and approaches.
Taste focuses on the high end market of contemporary craft. The limited edition and unique objects are chosen for their high quality, beauty and expert craftsmanship.
ARTGENEVE, the international contemporary art fair has invited TCC to showcase craft at their exhibition to be held January 28th through February 1st, 2015 at the Palexpo in Geneva. Artgeneve has offered TCC a prominent space as part of an effort by Artgeneve to develop a Craft and Design presence at their show alongside the already prominent collection of contemporary art offerings.